Video plugin for Motion Design and VFX
Pixel Sorter was the first tool to bring the pixel sorting glitch effect available for motion designers and video editors, being available directly in Adobe After Effects. Experimenting with Pixel Sorting just became so much easier! Since its launch, AEPS had a huge success in Broadcast TV, Live performances, VJs, Music Videos, Video Games, Photography and even Apparel!
Hosts
Adobe After Effects, Premiere Pro
OS
Windows, Mac OS, Linux
Trial has full functionality, but renders a red cross and has a limited resolution. Once a license key is entered, the limitations are removed.
After Effects & Premiere Pro


With support for single licenses, floating licenses and render-only licenses.
$49.99
FOR SINGLE-USER LICENSE
After Effects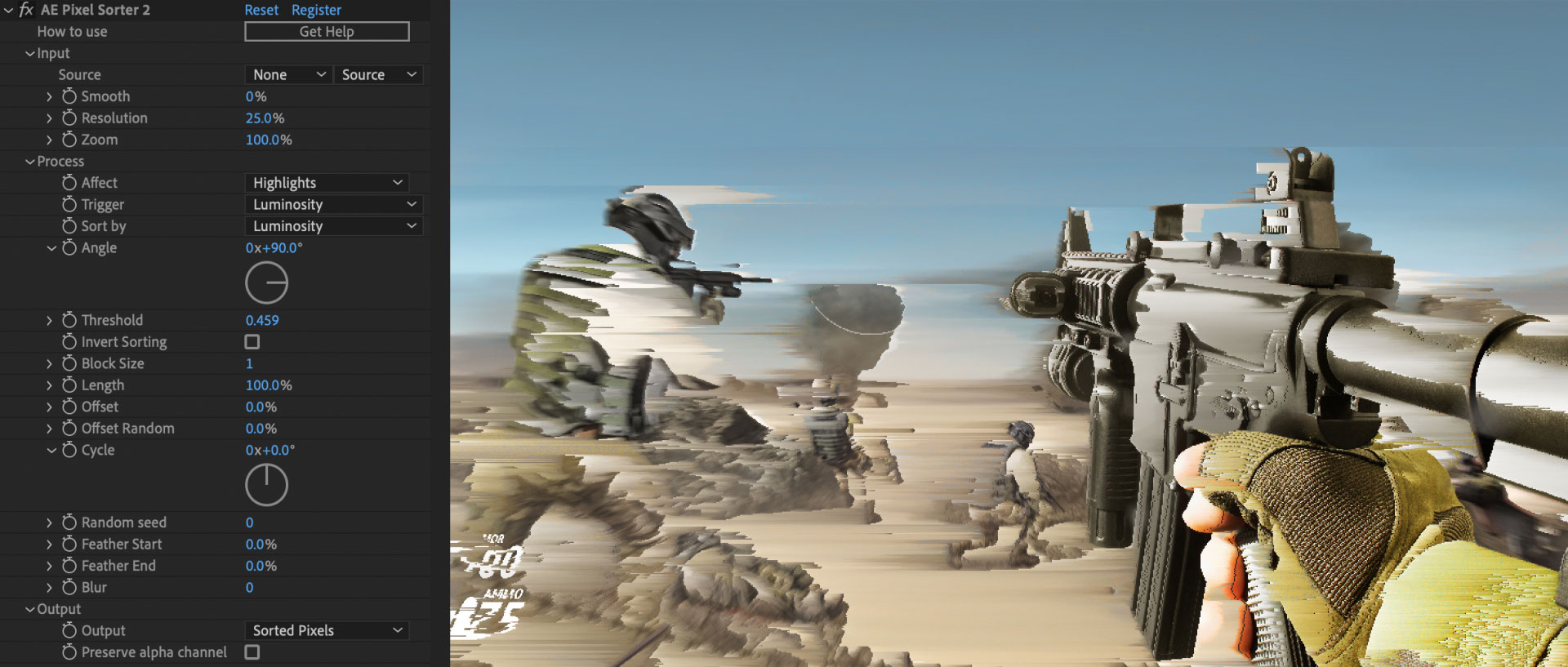 Premiere Pro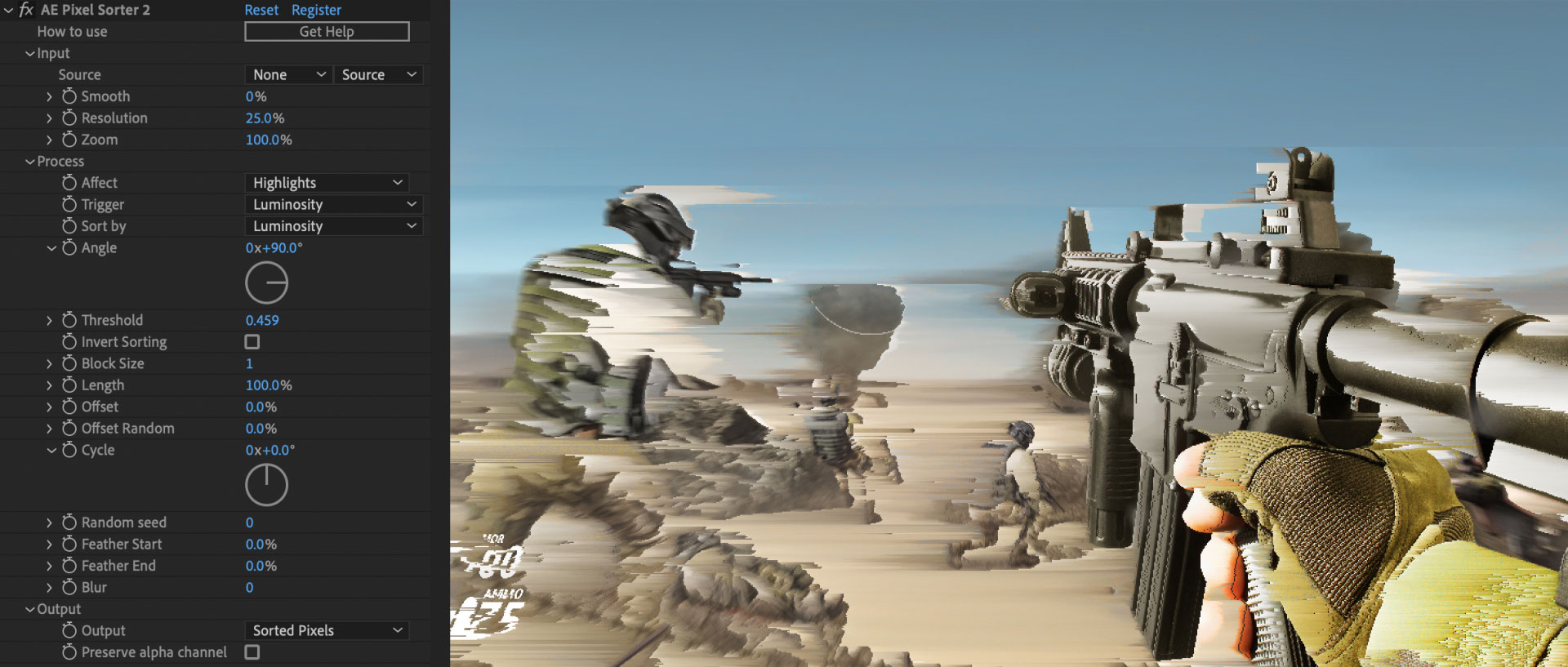 FAST
Pixel Sorter renders super fast, due to its optimized algoritm and multi-threading
DEEP COLOR
Supports 32-bit floating point images natively
POWERFUL UI
Advanced, yet intuitive settings designed for creativity and Motion Design
FEATURES
Throughout the years, many new features are added to push the pixel sorting looks even further.